Smart City Expo World Congress 2022
November 15, 2022

-

November 17, 2022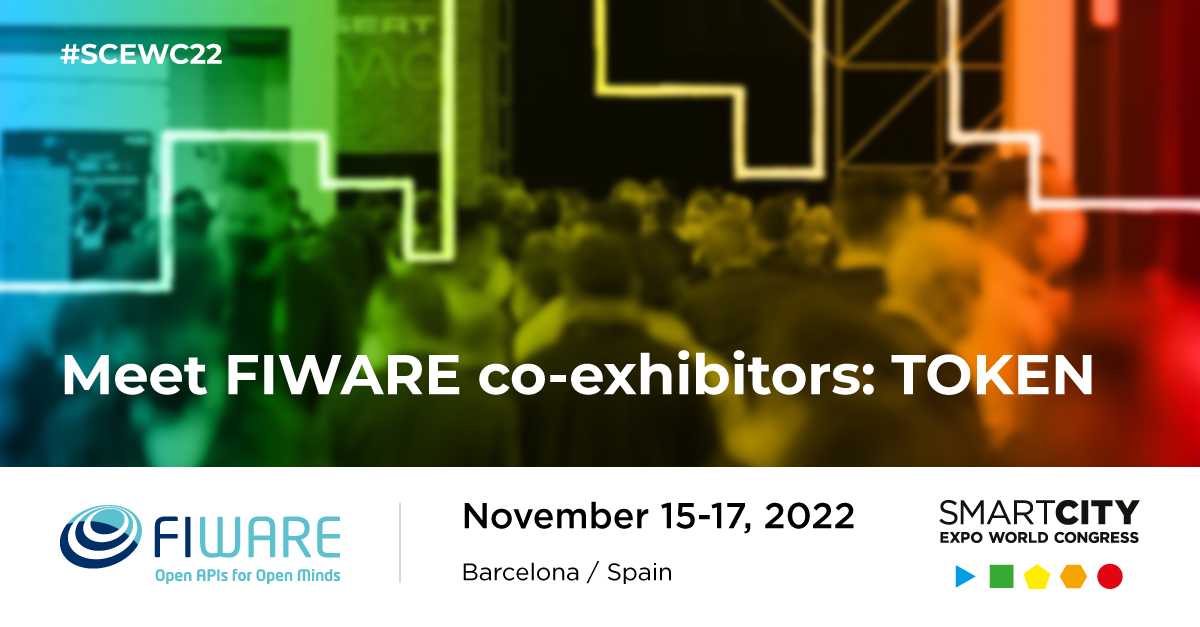 TOKEN is joining FIWARE at Smart City Expo World Congress. Together with the cities of Leuven (Belgium), Santander (Spain) and Katerini (Greece), we will learn how technology can contribute to accelerating the transformation of public services towards an open government model based on the principles of collaboration, transparency, and participation. Now more than ever, governments have the chance to overcome traditional barriers to innovation and answer to the growing demand for more transparent public services, keeping privacy and building trust through citizen engagement.

Meet us at #SCEWC22, the world's leading event for cities that gathers leaders from the most innovative companies, governments and organizations to move cities towards a better future!
Do not miss the TOKEN sessions at #SCEWC22:
👉 15.11 at 13:00 – Transparent Management of Public Accounts (Konstantinos Glykos)
👉 16.11 at 12:15 – Last Mile Logistics & Dynamic City Access Management (Domien Stubbe & Ann Matheve)
👉 17.11 at 12:15 – IoT Data Valorization Services Integration of Santander Data Marketplace with DLTs (Laura Rodríguez de Lope)
Join us in Gran Via, Hall 2, Street E, Stand 21!