Public Services and Blockchain: why, why not, what and how?
March 14 @ 2:00 pm

-

6:00 pm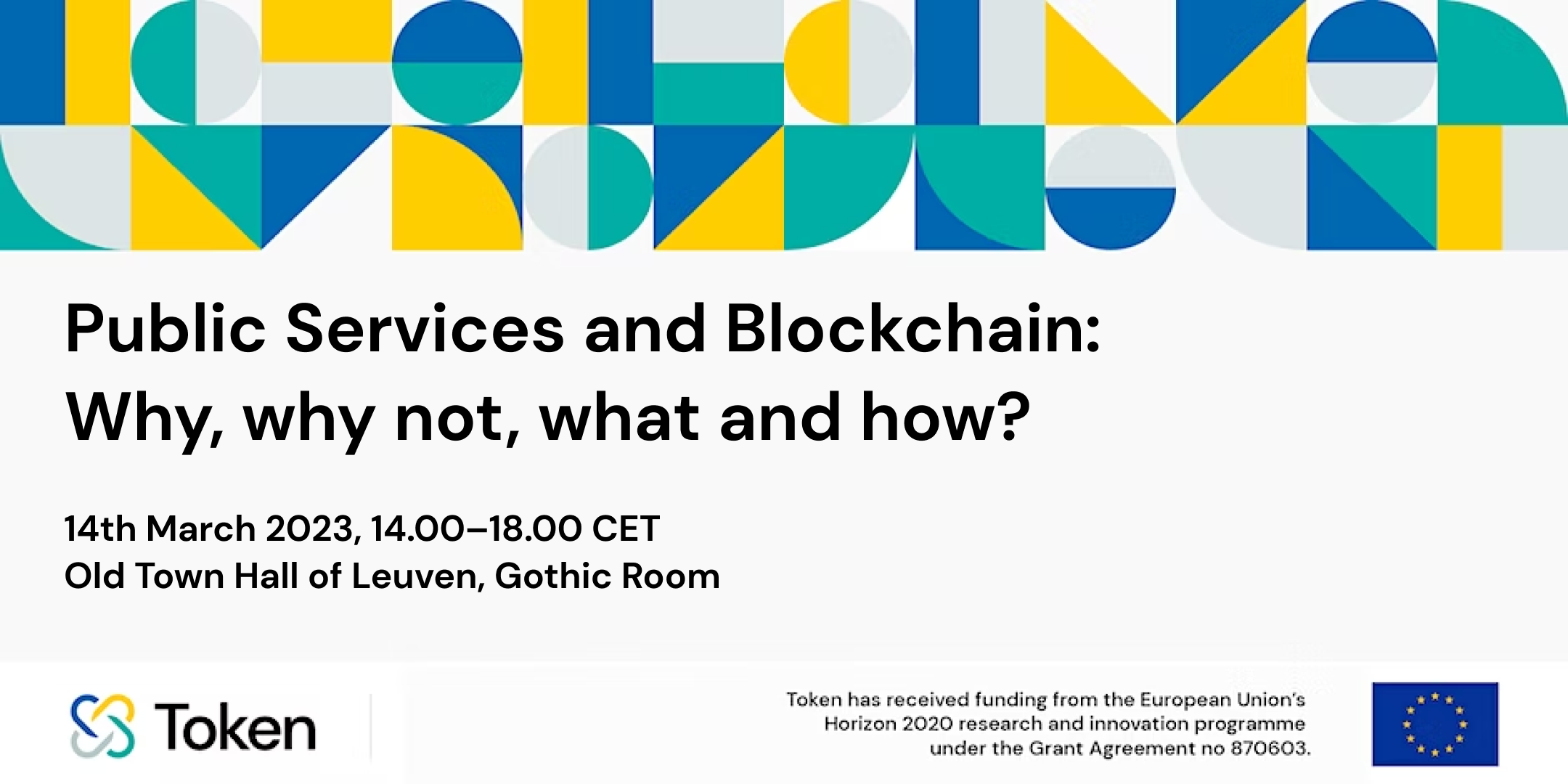 What do distributed ledger technologies like blockchain mean for public services? Do they in reality fulfil the promises of transparency, efficiency and increased trust? What do you need to take into account in distributed ledger technology projects in public services?
For the past three years, the TOKEN project has worked with four real life use cases in smart cities to build, test, and pilot how distributed ledger technologies can be used in various public services. Join us and city officials, smart city service developers and public servants to learn more about what these actual projects and research into their implementation has to say about the benefits, the question marks and the concrete how to's and lessons learned of DLT in the public sector. During the event, you will hear from concrete use cases what benefits they have seen and what challenges they have faced as well as gain insight into the evolving policy landscape around DLT and what tools policymakers on the city level can use to assess the possible uses and grasp onto the possibilities of distributed ledger technology in the public sector.