Commissioning, developing and deploying Distributed Ledger Technology-based public services – Recommendations and learnings
This Briefing Paper presents distilled learnings from TOKEN's Policy Observatory work and recommended courses of action for building trustworthy, transparent and inclusive distributed ledger technology (DLT) -based digital infrastructures in the public sector, with a special focus on European cities. This requires developing technologies serving clear purposes and operating in an understandable, equitable, and legitimate way.
The learnings and recommendations in the paper are presented in the order typical for a DLT-based public service project: first assessing the needs for the technology, then commissioning and developing it, and finally deploying it. The recommendations are intended for public officials, policy makers and technology developers working with DLT-based services for the public sector.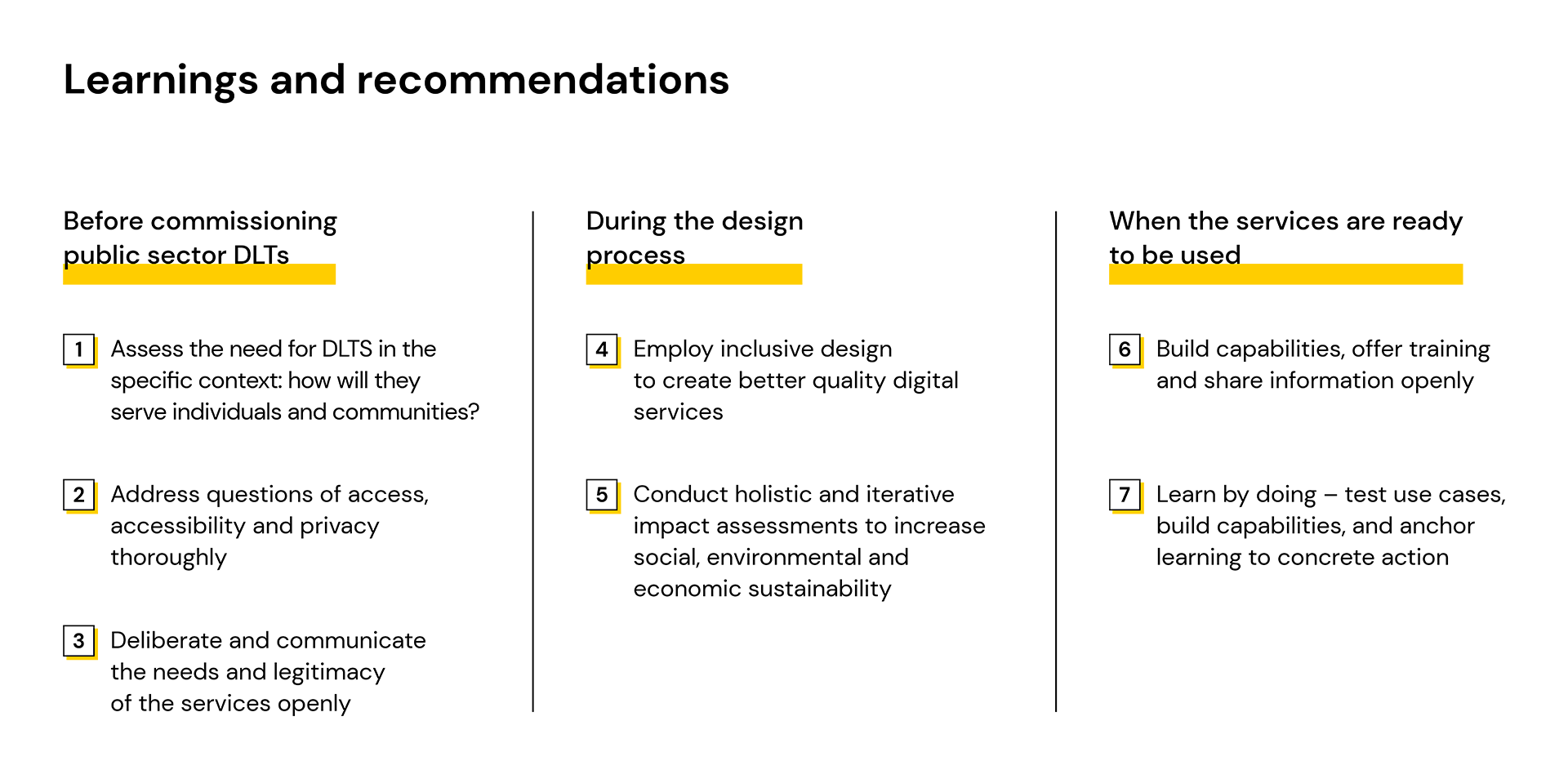 The recommendations and learnings were initially gathered at the TOKEN Policy Observatory session online, April 5th, 2022. We would like to thank the Observatory participants as well as the entire TOKEN community for their insights and inputs and we look forward to continuing the foresight process within the TOKEN Policy Observatory.