This blog post is a part of  TOKEN's contribution to the White Paper: SMART DIGITAL ECONOMY – WHAT HAS OPEN SOURCE GOTTA DO WITH IT? published by FIWARE Foundation in Jan 2022. 
______
Digital ecosystems, such as smart cities or Industry 4.0, are characterised by huge amounts of data, which is currently becoming a critical asset for value creation in multiple operations. The effective production, sharing and consumption of such information by different players is gaining traction.
Under this scenario, issues such as immutability, traceability and the quality of information play a key role. To fill in the void, Distributed Ledger Technologies (DLTs) open a new dimension in data exploitation and bring new business opportunities within the data economy context.
The TOKEN Project, funded by the H2020 framework program, offers a set of developer-friendly, plug and play services and open source components to easily integrate DLTs in public services.
For instance, this open source technology is helping SmartSantander Data Marketplace to fully take advantage of DLTs and smart contracts and consequently, offer urban data providers a better picture of how data sources are being exploited.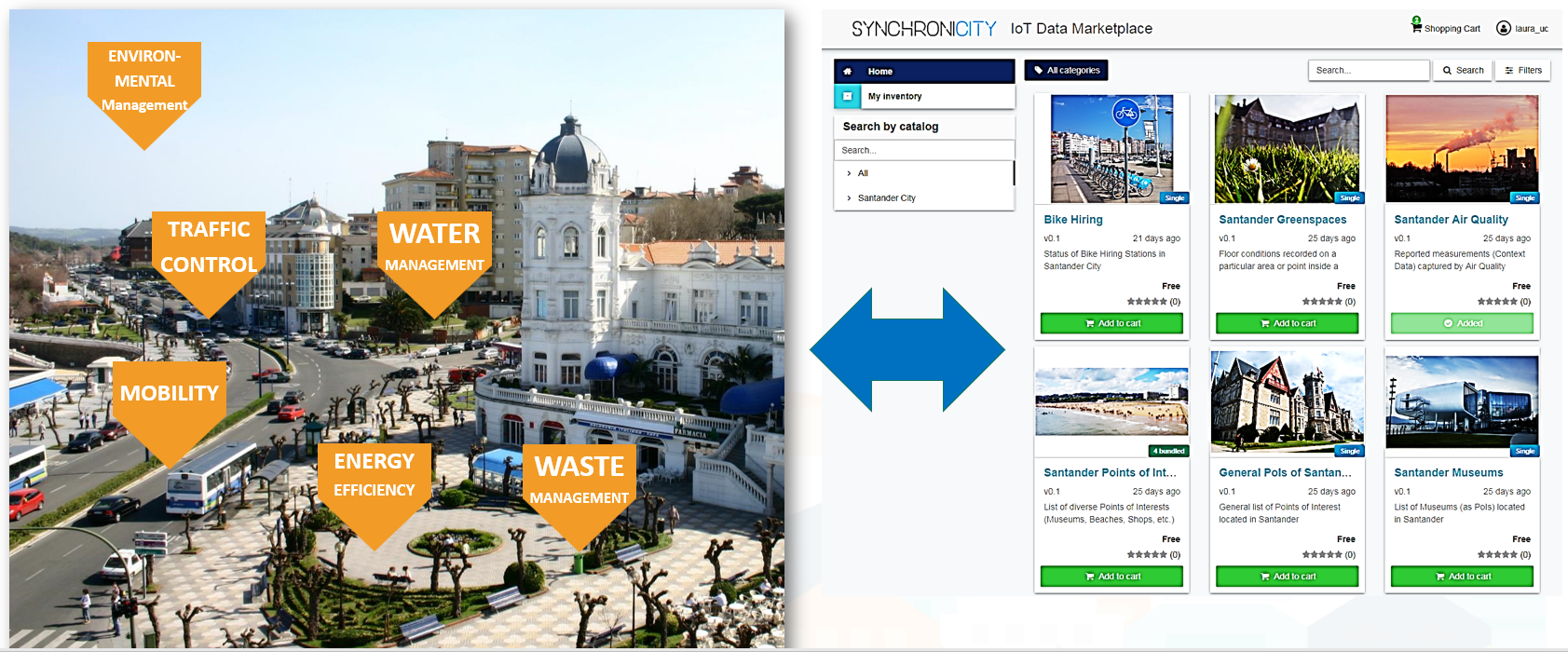 SmartSantander city services and Data Marketplace.
Image provided courtesy of the University of Cantabria.
By tracing the use of data while data consumers are able to demand a quality of service (QoS) ensured by service-level agreements (SLAs), the city ensures that urban data marketplace environments can be opened to new stakeholders beyond municipalities. In this sense, companies, associations, and even citizens are encouraged to publish their urban data, and enrich the marketplace with the possibility of finally being compensated for their data.
In addition, the adoption of an architecture based on standard data models, FIWARE open source components and TOKEN services, plug and play and DLT agnostic, makes this solution easily replicable in other smart cities.