INFRACHAIN CHALLENGE: "Public Sector Blockchain"
October 5, 2021

-

October 6, 2021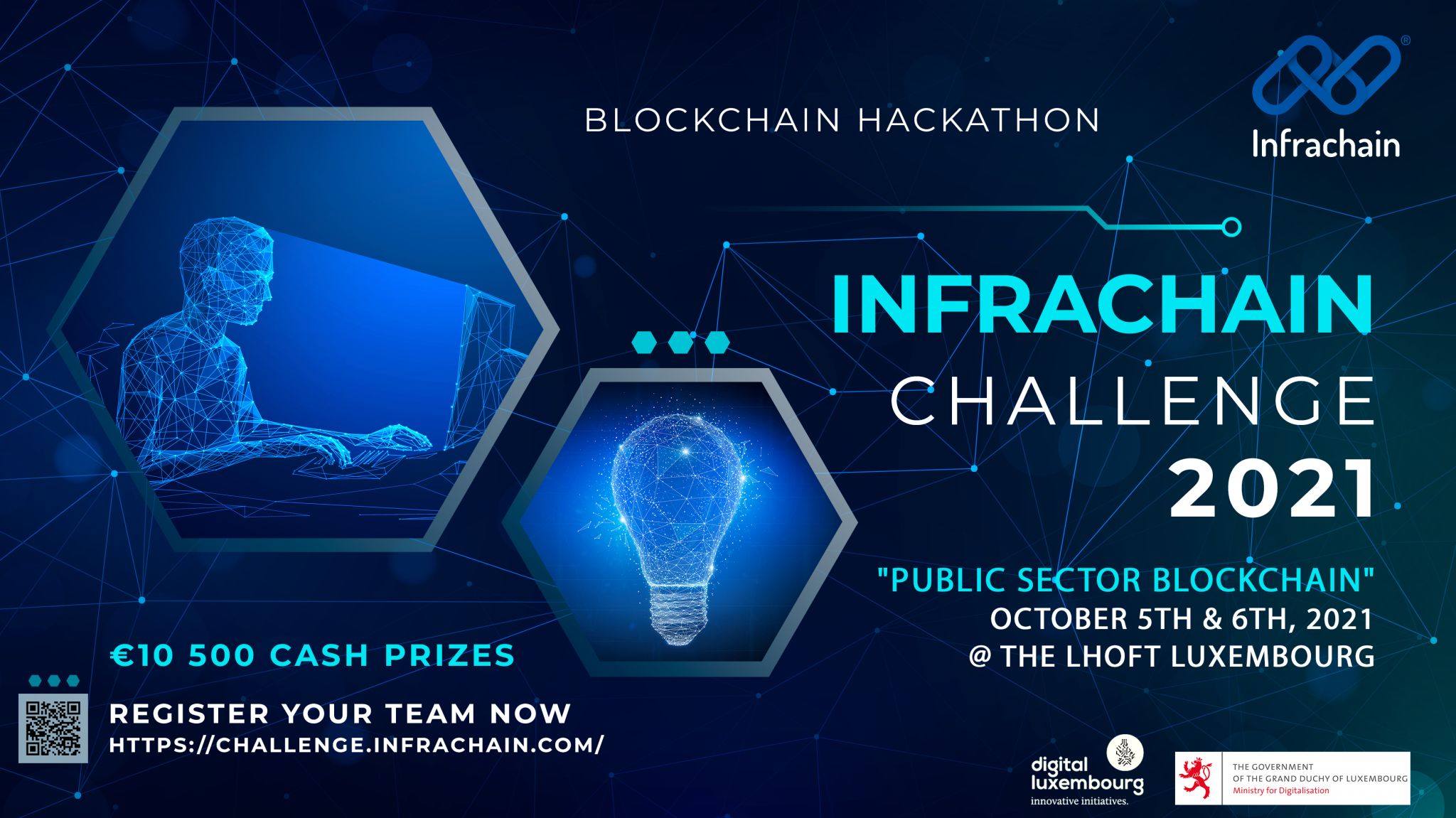 ABOUT
The Infrachain Challenge is a hackathon focused on Blockchain organized by Infrachain sponsored by the Ministry for Digitalisation. Blockchain and DLT aficionados have 2 days to develop a solution that provides an innovative answer based on the Public Sector Blockchain. At the end of the challenge, teams will provide a working demo and pitch in front of a jury composed of Blockchain and subject matter experts. The event will be organised in such a way to fully respect the sanitary measures decided by the government and to respect social distancing.
THE CHALLENGE
The 2nd session of the Infrachain challenge is focused on the Public Sector Blockchain developed by the Ministry for Digitalisation and on digital credentials and wallets. Teams will have 30 hours to develop an innovative project based on the Public Sector Blockchain and code a working demo. Each team will get 5 minutes to pitch their project in front of a jury and convince them that their solution is the best.
WHO CAN APPLY
Applications are open to 6 teams of 3 to 6 members. Company teams are welcome. As the challenge is related to the Public Sector Blockchain in Luxembourg, team members should have knowledge of the Luxembourg socio-economic environment. Teams should be multidisciplinary to properly cover all aspects of the challenge. Team members need to be 18+.
PRIZES
Fabulous cash prizes will be awarded to the 3 best-placed teams:
Winner: EUR 5000
1st runner-up: EUR 3500
2nd runner-up: EUR 2000
PLUS: the Ministry for Digitalisation will review all team ideas and potentially contact individual teams for future collaboration to turn their concept into a Public Sector Blockchain application.
APPLY NOW AT CHALLENGE.INFRACHAIN.COM!